Computer technology professionals are some of the most sought after workers in the job market today. You would think their high demand skill set would always lead to commensurate pay, but unfortunately, these professionals are often preyed upon by major corporations. Here are the common ways technology workers are being taken advantage of and what you can do to stop it.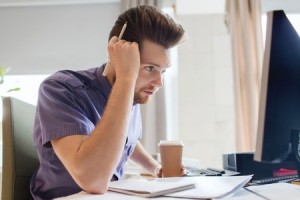 Misleading Job Titles
A job title may imply that a salaried tech worker is exempt from overtime pay, but that is often not the case.
Below are some of the common computer professional positions that often qualify for overtime pay:
Computer Technicians
Software Engineers
Customer Training Consultants
System Administrators
Graphic Designers
Systems Analysts
Programmers
Tech-Support
Types of Tech Employees that Are Often Misclassified as Exempt from Overtime Pay
In addition to misleading job titles, there are many types of high tech workers that are often paid on a salary basis and/or misclassified as exempt from overtime pay. Some of these include:
Trainees or entry-level employees
Employees in computer-related occupations who have not attained the skill and expertise necessary to work independently and without close supervision
Employees who are engaged in the operation of computers or in the manufacture, repair, or maintenance of computer hardware and related equipment
Engineers, drafters, machinists, or other professionals whose work is highly dependent upon or facilitated by the use of computers and computer-aided design software, including CAD/CAM
Employees who write material related to computers for print or on-screen media, or who write or provide content for computer-related media such as the World Wide Web or CD-ROMS
Employees who create imagery for effects used in the motion picture, television, or theatrical industry
So What Qualifies a Tech Employee as "Overtime Exempt"?
A high tech employee is exempt from overtime pay if all of the following requirements are met:
The employee is primarily engaged in work that is intellectual or creative and requires the exercise of discretion and independent judgment; AND
The employee is primarily engaged (spends more than half of his or her time) in duties that consist of one or more of the following:

The application of systems analysis techniques and procedures, including consulting with users to determine hardware, software, or system specifications.
The design, development, documentation, analysis, creation, testing, or modification of computer systems or programs, including prototypes, based on and related to the user or system design specifications.
The documentation, testing, creation, or modification of computer programs related to the design of software or hardware for computer operating systems; AND

The employee is highly skilled and proficient in the theoretical and practical application of highly specialized information to computer systems analysis, programming, and software engineering (job title not determinative); AND
The employee's hourly rate of pay meets the minimum requirement per hour for every hour worked.
Conclusion
Whether you are a salaried or hourly computer professional, you may be entitled to overtime pay.
If you have been told by your employer that you are exempt from overtime pay, contact the Carter Law Firm today for an analysis of your job duties.